The Volirium P1's software is newly designed and developed, focusing on ease-of-use and manual-free operation. Its user user interface makes use of the concepts found on other mobile devices, like smartphones and tablets. This way you will feel immediately at home and know how to operate the P1.
Development is still ongoing, we continue adding features to the P1, and making it even easier to operate. You can help with this, by providing feedback, or even joining the development team. Contact us if you are interested.
Automatic updates
To get the latest software version for your Volirium P1, simply connect your vario to the Internet:
From the main screen: "Wi-Fi" – "Enable Wi-Fi" – Select your network and enter its password, if required
If a newer software version is available, the information icon (i) appears in the status bar at the top of the screen
Click on the status bar to open the information screen and see information about the latest version: "A software update is available"
Click on this message to open the update screen, where you then start the update process.
Current state: Condor 17.2.6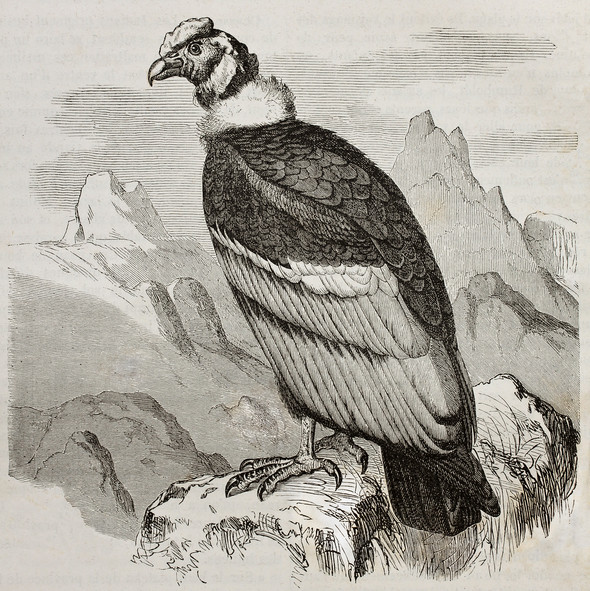 New
Additional language: Spanish
On-device flight log with statistics
Touch sensor calibration
Improved XC distance calculation
Improved error reporting back to us in the case of a software problem
Bug fixes
General
User interface in English, French, German, Russian, Spanish (manual)
Six pages inside flight app: thermal flight, thermal XL, wind XL, XC, general map, route map (manual)
Choice of the flight pages that are displayed in the flight app (Prep – Flight pages)
Free choice of displayed indicators on flight pages (tap on existing indicator, "Select indicator" – gives list of all indicators that fit into this field)
Display time of the day, including selection of time zone, and automatic adjustment for daylight saving time (manual)
Screen lock with the "back" and "+" keys, release with any key (manual)
Airtime as indicator
Automatic shutdown when battery reaches 0%, to protect the battery from deep discharge
Set standard units, which are relevant for all indicators ("Config" – "Standard units")
Calibrate touch sensor ("Config" – "Display" – "Touch calibration")
Altimeter
Absolute barometric altitude, in either m / ft / FL
Relative barometric altimeter (e.g. height above take-off or landing zone) (manual)
Altitude adjustment either automatically by GPS, or manually by setting altitude or pressure (hPa or inHg) (manual)
Displays maximum / minimum
Vario
Three sensitivity profiles: Standard, Lethargy (highly damped), Speedy G (very quick). Plus experimental profile "OJ" (manual)
Graphic vario
Numeric vario, either in m/s or fpm, raw or integrated over 3, 10, 30 or 60 seconds
Acoustic vario, with climb, near-thermal and sink tone (thresholds can be set individually) (manual)
Adjustable vario sound base frequency (manual)
Five volume levels: 0% / 25% / 50% / 75% / 100% (manual)
Vario sound only in flight (manual)
Displays maximum lift, maximum sink
Speed measurement
Indicator for speed over ground (GPS speed), either in km/h or mph
Glide ratio measurement
Wind measurement
Wind speed and wind direction as indicators
GPS
Navigation
Airspaces: import OpenAir files from the "airspace" directory, representation in map view (manual)
Waypoints: Manual entry (lat/long in 3 formats, UTM) / store current GPS position (manual)
Waypoint import: Import files from the "waypoints" directory. Supported formats are: CompeGPS (*.wpt), GPS dump WGS84 (*.wpt), GPS dump UTM (*.wpt), GPX (*.gpx), Ozi Explorer (*.ozi), SeeYou (*.cup) (manual)
Goto to waypoint, with indication of distance and bearing to selected waypoint, graphic indication on map (manual)
Indicator for currently flown XC distance: best distance from any start point, over three turnpoints, to any end point
Flight heading as indicator
North indicator in map view
Routes
XC and race routes
Routes can be named
Very fast and comfortable route editor (manual)
Indicator for next turnpoint, when selected, advance or retract within route with + and – buttons
Indicator for required glide to next turnpoint or to goal (along optimized route for race routes)
Indicator for distance to next turnpoint or goal (along optimized route for race routes)
XC route
Automatic switch to next route turnpoint, switching distance can be set per route (excpetion: the last turnpoint stays active).
Race route
Adjustable cylinder radius
Adjustable cylinder tolerance (0.1% – 1.0%)
Exit or enter for each waypoint
Begin (|>>) and end (>>|) of speed section
Goal shapes: cylinder, line and half circle
Launch time, start time, multiple start gates, goal deadline
Navigation along shortest route ("optimized route")
Automatic advance if start after start time, and for each cylinder after correct crossing
Indicator for race times: Time to launch, time to start, time since start, time to deadline
Distance calculation: FAI sphere, tolerance can be set for each race route
Flight analysis
Automatic launch and landing detection (bird symbol in status bar)
Record the flight as IGC file, including C records when starting flight with active route
Flight recording as Google Earth file (KMZ)
Flight log, giving key data for each flight, and statistics for all flights
Flight replay: each flight in the flight log can be played back, so that the vario behaves exactly as during the flight. A flight trace on maps will be added in a later release.
Connection: WiFi (manual)
Automatic firmware updates (manual)
Transmission of software errors, to help us support you, and provide important feedback to our developers (manual)
Supported safety mechanisms: WEP, WPA2
Connection: USB
Connect 1 appears as a USB drive on any computer
IGC files can be copied directly to your computer (manual)
Waypoint and airspace files can be copied from your computer directly onto the vario
Allow USB drive to be read-only, to protect it from malware when connecting to unknown computers (e.g. in competitions) (manual)
What we are working on right now
Airspace: Alarms, additional information, automatic updates
Bluetooth LE: Implement Flytec Sensbox protocol for data transmission to mobile apps
Bugfixes
Next steps
Maps: flight trail, auto zoom, geographic features